About Us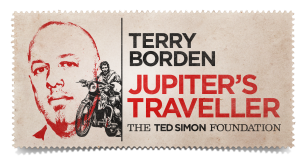 The fearless leader, Terry was the inspiration behind the family's motorcycling adventures. He has been a rider since childhood, thoroughly enjoying sneaking his Yamaha YZ80 off his grandparent's ranch by age 9 for a "quick" loop around the Sonoma Valley. He continued doing this for many years, never getting caught. He's a sneaky one.
In September of 2005, he finally jumped back into the dual-sport motorcycling world by purchasing a 2000 BMW 1150GS. His current bike, a 2006 BMW 1150GS Adventure, is his real passion. He's proud of it's intimidating appearance and ability to handle all roads, on and off.
If Terry had a choice, he'd wash his hands of the daily grind, pack up his family and bikes, and ride around the world, doing what he loves the most, combining motorcycling with his family. He's proud of his Adventure Trio and the spirit they, as a team, embody. There are so many experiences yet to be had, and he can't wait to continue the journey.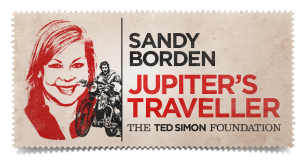 After losing many friends and family members over the years, Sandy learned the hard way that life on this earth is far too short. Too many of us say no to the activities we find maybe a little too challenging or frightening. Why? So we can say we took the safe road to avoid hassle or maybe an injury? Then what? No memories, no stories, no life changing experiences. Boring. There's too much to explore outside your four walls, beyond the cell phone, far away from the internet.
As the writer, Sandy writes as she speaks. If you enjoy it, fabulous. Too much for you? She can't and won't apologize. If you don't like her, it's okay. Sandy has met and continues to meet some truly awesome people along her adventurous paths. And she's taking her husband and son with her. They are the Adventure Trio. Remember, don't ask why, ask why not. Because life is truly an adventure, and she won't let you forget it.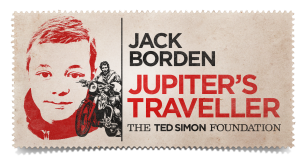 Not unlike any other boy under the age of puberty, Jack likes to get dirty. He likes riding his Honda 70 (He can't wait to move up to an 100), endless hours playing with his friends and hangin' in the forest or on the beach. But what he enjoys the most are our family adventures. With a camera attached to his jacket, an iPod filled with music and an intercom system, he is pretty content.
He's our commentator, forever telling us all the new things he sees and smells. He's always strapped onto Terry as he tends to let the lull of the engine sing him to sleep. Knowing that mom and dad make sure to have plenty of fun activities planned, he doesn't put up a fuss about being on the bike for days on end. Jack's a real cool guy who has plenty of stories to tell his friends…and more to come in the years ahead. I mean, really, how many kids do you know that have motorcycled through the polygamist capitol of Colorado City?