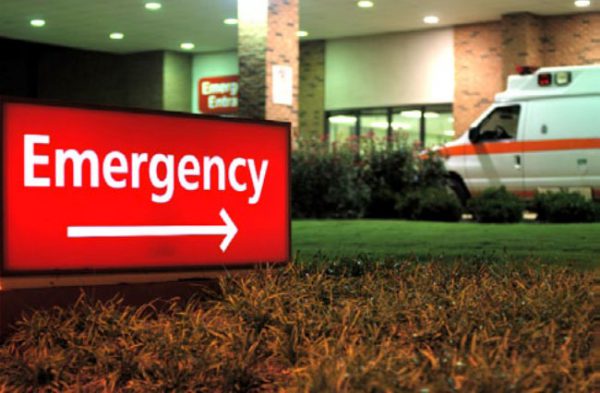 So, what is it like to get a message from your wife that she's too sick to ride her motorbike and she's being told "it's the only way down" because the support truck and trailer are full. There is no room for you or the bike.
At ten thousand feet at Sani Pass in Lesotho, a small country within Southern Africa, she had to ride down, crashing at least half a dozen times and stopping to vomit as the infection was taking hold. Notifying the tour leaders Jo Rust & Tim Skelton the night before departure that she couldn't ride, she was told it's not possible, you must. "There is no other way to get the motorcycle off the mountain", they said. The morning of departure she again made it clear to them that she was too sick to operate the motorcycle, and was met with the same reply, "You must ride." Mind you, they were made aware of her situation a couple of days previously with the infection all of a sudden ramping up and becoming much worse in less than 24 hours.
Finally reaching the border of Lesotho and South Africa, Jo Rust approached her and asked, "Ready to go? Only 20 km more!" Her vision skewed and blurred with only the ability to see certain colors, she finally refused to get back on the machine knowing a catastrophic crash was
imminent. After an "Are you sure?" check, they finally asked another injured rider to exit the truck and ride the rest of the way.
A strange decision was made before getting to medical care – they first stopped to find lodging for the rest of the tour attendees instead of going straight to a facility. More delay to care. Finally reaching a clinic, the examining doctor exclaimed that she needed to be transported to a hospital, IMMEDIATELY. An ambulance was summoned and she was loaded in, solo, and off they went. But wait! She was then told by the ambulance driver that payment was due before they would transport her to the hospital. Half delirious, she is handing them cards from her wallet with PIN numbers while they drove to various ATM's to withdraw cash. None of the cards would function as she was too delirious to realize they were not ATM cards. Finally realizing her error, she messaged another tour attendee to round up the 4500 South African Rand (about 300 USD) so they could get en route to the hospital, a 2-hour ride. Off she went, again alone, pre-septic, in a foreign country, to an unknown hospital without an advocate in the event she lost total consciousness. Knowing she was all alone, she struggled to stay awake and alert until she arrived. Arriving alone, she completed check in and paperwork to be seen by the doctor, something an accompanying advocate could have assisted with. Once meeting the surgeon and realizing she was going to surgery within the hour, she began sending me cryptic text messages while slipping deeper into sepsis. I was 11,000 miles away. "I need you here" she wrote. I went numb.
Into logistics mode I went sorting out flight arrangements, care for our son, house, dog, and all that would be involved. Just before going into surgery, the doctor called me to further discuss the seriousness of the case. "I want to make clear how serious this is", he stated. "I'm not sure how extensive the effected tissue is; her blood pressure is extremely low." Keeping it together, I said "Do what you think is right to save her". He promised he would and would be in touch immediately following surgery. On pins and needles I waited. Eventually, I receive a call and summary of what was found, the extent, and reach. She is intubated and in forced sedation for her own safety. Another surgery followed 18 hours later to confirm that all the infected tissue was removed on the first attempt. I called the ICU nurses to check up on her as I waited to depart. "Please tell her, conscious or not, that Terry is on the way". I knew she needed to know that. It would keep her going. And, it did.
During the time spent waiting for departure, I spoke to Tim Skelton asking if someone could please go to her. He answered, "No, she is in good hands and I'm checking on her by phone." I asked if the tour could detour the next morning to at least stop in to the hospital between now and the time I was to arrive to please check on her. Again I was met with "No, it's not possible. The tour