Sandy's 2014 F800 developed a hard shifting problem when going from 4th to 3rd and 3rd to 2nd back in October while traveling through mainland Mexico. It had gotten progressively worse as we made our way south, and finally while in Colombia there were times it took 4 or 5 attempts to go from 3rd to 2nd. I ruled out "rider error" as it was giving me the same trouble on the rare occasion that I rode the bike on short errands etc. Knowing full well the bike is under warranty but not having time to go through the process of BMW diagnostics in Latin America I chose to visit a highly recommended independent mechanic in Quito Ecuador near Freedom Bike Rentals. The goal was to preserve the trip and not get caught up in semantics. I had done a lot of reading and research to what remedy others found with similar shifting issues. All was pointing to the selector shaft being bent.
After arriving at Freedom Bike Rentals and was introduced to Diego, who ran his repair shop at Freedom Bike Rentals facility. A short explanation with our resident translator Jack, and he was sure he could solve the problem. We didn't have the parts in hand to change, but opted to open it up anyway and see what could be done.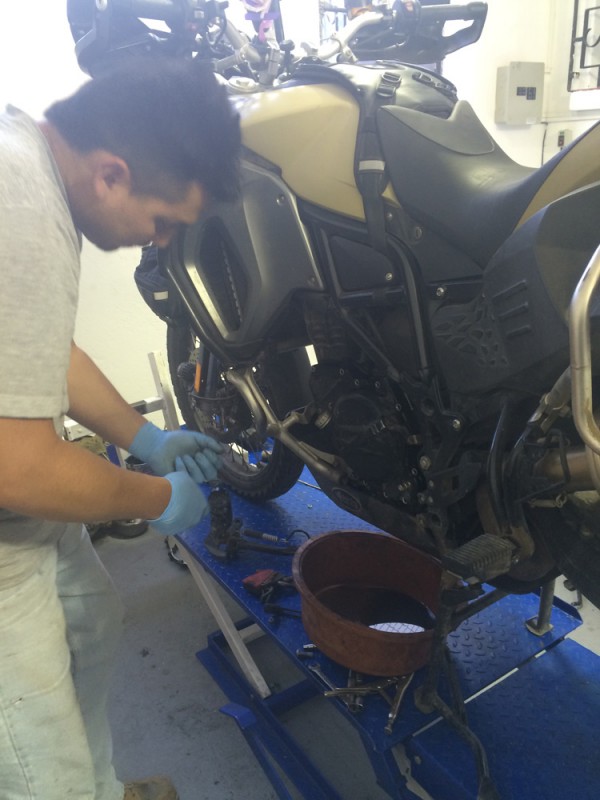 Nervously awaiting what would be found
Finally exposing the selector shaft all looked pretty good. I could tell the shaft was a bit out of form but not near what I had seen elsewhere online.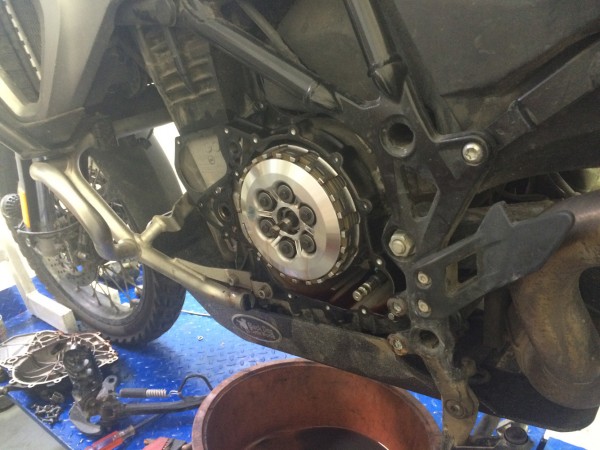 There wasn't as much to this disassembly as I thought but I was glad to be in good hands here.
More bits removed for further inspections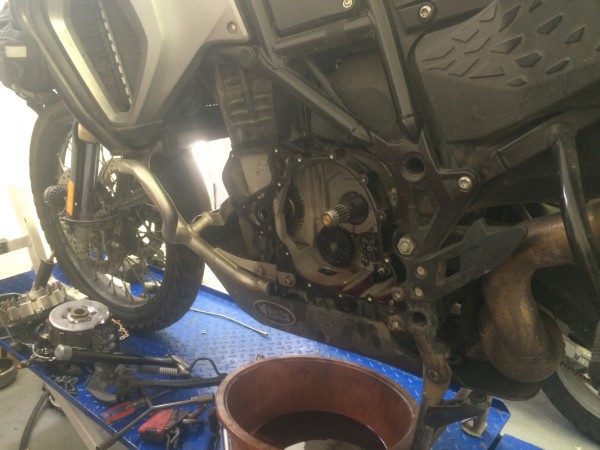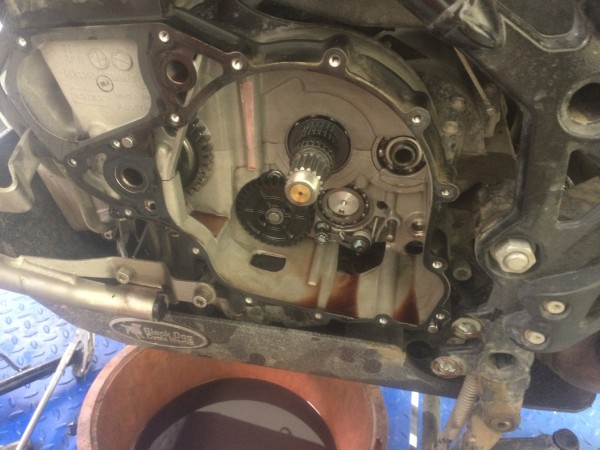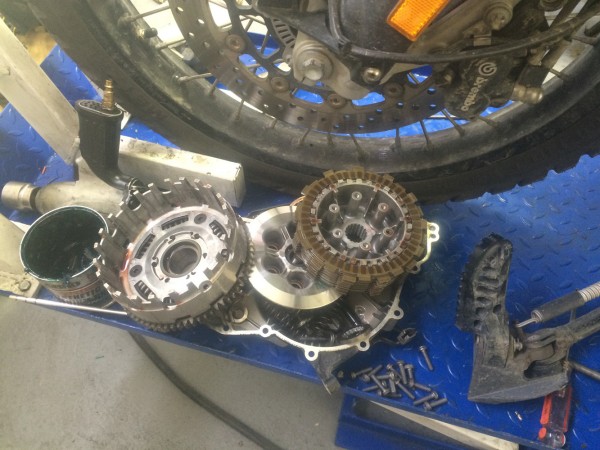 Initially we were unable to duplicate the problem in the shop while turning the rearwheel and shifting through the gears. Another mechanic Diego spoke to on the phone pointed to the clutch being bad of which I kept my disagreement to myself. Diego being a bit like me when solving a problem went back to the bike later in the evening to give the situation another look. I received a text message with news that he was finally able to replicate the problem and expose the cause. As it turned out one of the "pins" on the shift gear that the selector shaft engages with was also slightly bent and was causing hard downshifts. A bit of straightening of both pieces had the bike shifting as good as new. It was well worth the money to be able to convey the suspected problem and have it solved while I stood side by side with the mechanic. Our trip south will be much more enjoyable through the twisties.
Part numbers effected:
23007706750 Selector Shaft
23007712973 Shift Gear
I hope this helps any others with similar issues on the F800.